Join us at IBWSS San Francisco. Here's who all are coming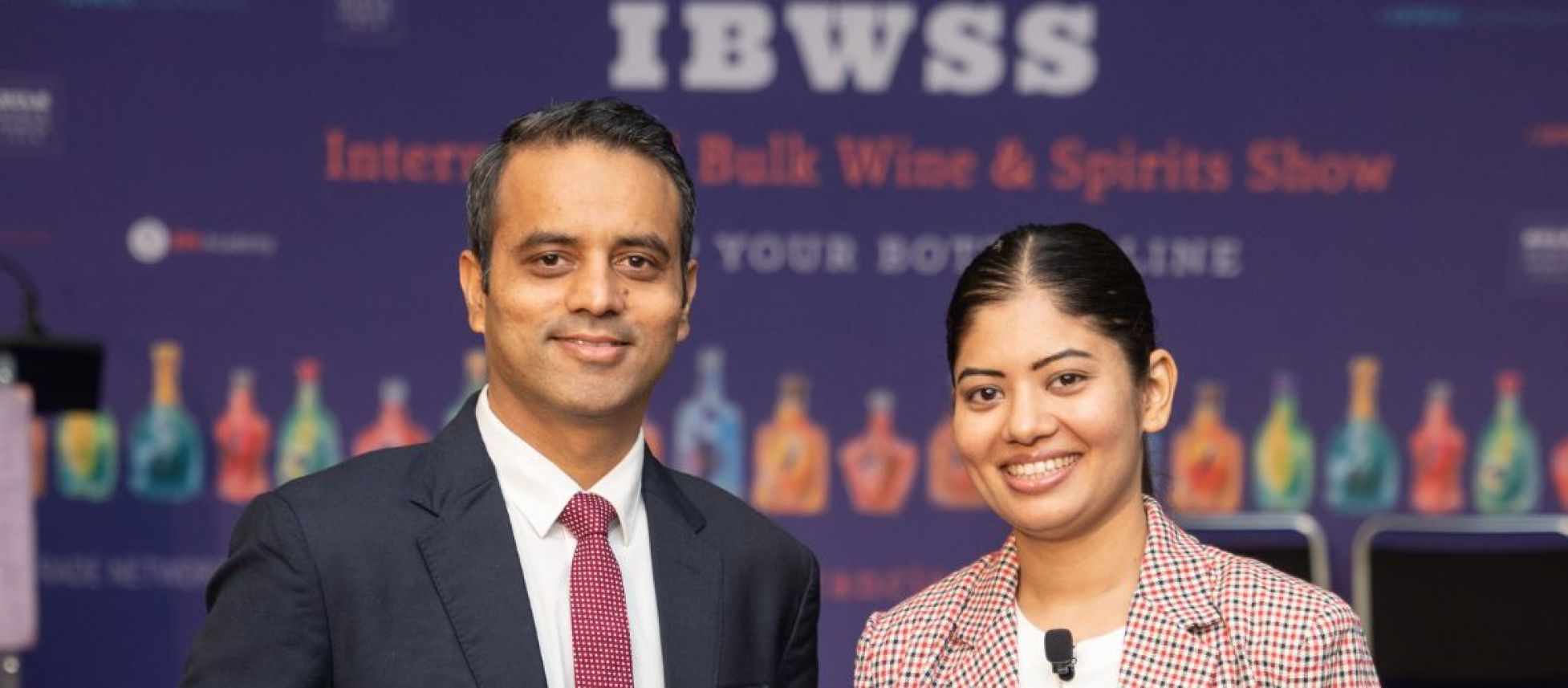 We welcome you to join us for the 6th annual International Bulk Wine & Spirits Show in San Francisco on July 25-26, 2023.
12/12/2022
The IBWSS USA theme will be "Diving Deeper in Bulk Wine, Bulk Spirits and Private Label". It will be centered around four key pillars and trading opportunities:
1) Private Label: a dedicated part of the show to allow producers and buyers looking for specific private label contracts to come together and discuss their needs.
2) Industry Progress: a chance to look at the bulk and branded markets in more detail and to set up face-to-face meetings between producers and buyers to look at how they can work better together.
3) Bulk: what are the specific trends and issues that are dictating the bulk wine market, with a particular focus on global harvests and the impact on international pricing? This will be an opportunity for buyers to secure fruit and contracts for the harvests ahead as well for wine available now.
[[relatedPurchasesItems-49]]
4) Supply Chain: a key part of the show will be to shine the spotlight on the global supply chain and asses how quickly it is recovering, the reasons for its collapse, and the knock-on impact it is having on the bulk wine market. Exhibitors will include key shipping partners and logistics players who will be able to give their first-hand experience about what is happening around the world.
We have got the best speakers to empower you on bulk, private label, and contract business, meet them, learn from them and network with them.
1. Sarah (Morra) Qualters, Director of Marketing, Corporate Brands & Emerging Channels, at The Wine Group.
2. Ryan Pandl - Senior Buyer, Adult Beverages and Beverages at Target.
3. Kryss Speegle MW- Alc Bev production, sales and education, O'Neill Vintners & Distillers.
4. Jessica Kogan, Chief Growth & Experience Officer at Vintage Wine Estates.
5. Shreyas Balakrishnan, President at Cutwater Spirits.
6. Randy Herron, Head Winemaker at C. Mondavi & Family.
7. Jon Berg, Thought Leadership VP – Beverage Alcohol Vertical for NielsenIQ.
8. Cami Lehmann, Purchasing, Wine Programs, and Marketing at Maggiano's Little Italy.
9. Jim Bube MS, Wine Director at Hogsalt, Chicago.
10. Maurice DiMarino, Wine and Beverage Manager at Cohn Restaurant Group.
11. Cheryl Durzy, LibDib Founder & CEO.
12. Rachel Lowe, Director of Beverage for Levy Restaurants, Chicago, IL.
13. Nathan Mansperger, VP of eCommerce, Southern Glazer's Wine & Spirits.
14. Bryan Melo, Senior Director of National Accounts & eCommerce at Freixenet Mionetto USA.
15. Horst Muelle, Global Head VinLog at Kuehne + Nagel.
16. Anita Oberholster, Extension Specialist in Enology at the University of California, Davis.
17. Jason Steffens, Training Manager at Deutsch Family Wine & Spirits.
18. Devin Walden, Master Distiller of Tropical Distillers.
19. Kayla Winter, Director, Product Services and Winemaking at BevZero.
More speakers are being added and you will be able to see the full list here
What will you learn at IBWSS Conference?
The conference will deep dive into Private Labels, Industry Progress, Bulk, and Supply Chains. Expert speakers will provide you with actionable insights to help you save money from the expensive lessons they have to learn, they will provide you with the current and future landscape so you can plan, and they will provide you with seeing the next opportunities. IBWSS conferences are considered to be the best in business and all the speakers at IBWSS have been very carefully planned to give you a solid actionable talk.
So go ahead and secure your IBWSS learning ticket here.
Topics will include data and trends, the nonalcohol segment and how winemakers get launched, supply and ocean freight, sales, ecomm and digital panel, technical and blending panel, what are bulk wine and bulk spirits buyers looking to buy and how will they plan their buying in the recessionary period, national chain buyers like Target on sustainability in suppliers, managing a fast-growing brand, Smoke, lab analysis and contracts, Alternative packaging and more.
There will also be 4 main panels, one with restaurant chain buyers, one with off-trade national chain buyers, the technical panel of winemakers, and lab experts, and one with bulk wine and spirits buyers. The panels will also be open for audience Q and A.
One hallmark of the IBWSS experience is all the unique, first-hand access you will have to some of the biggest names in the industry. So don't be afraid to stick around after a presentation to ask in-depth questions, or to approach any of the other participants. There's more to IBWSS San Francisco than just keynotes and presentations, and much of the buzz and excitement of the event comes from meeting people from all over the world, all of them passionate about the world of bulk wine, bulk spirits, and private labels. Once the trade show floor opens up at 11:00 each morning, you have a unique opportunity to speak with some of the biggest and most important companies in the world of bulk wine and private labels, so take some time to introduce yourself to these people.
At the end of every speaker presentation at IBWSS San Francisco, there's always time for members of the audience to ask questions. This is a great opportunity to tap into the advice and insights of some of the biggest names in the industry. For example, if you have questions about short- or long-term trends in the bulk wine industry, why not ask Ciatti Company, directly? If you are curious about freight costs and port costs, why not ask Kuehne + Nagel? But don't worry about copying down every comment from every slide – all presentations from the event will be made available to participants after the conclusion of the show. Many participants, for example, simply take photos of key slides with their smartphones and focus on capturing key insights, comments, and anecdotes not found on any PowerPoint slide.