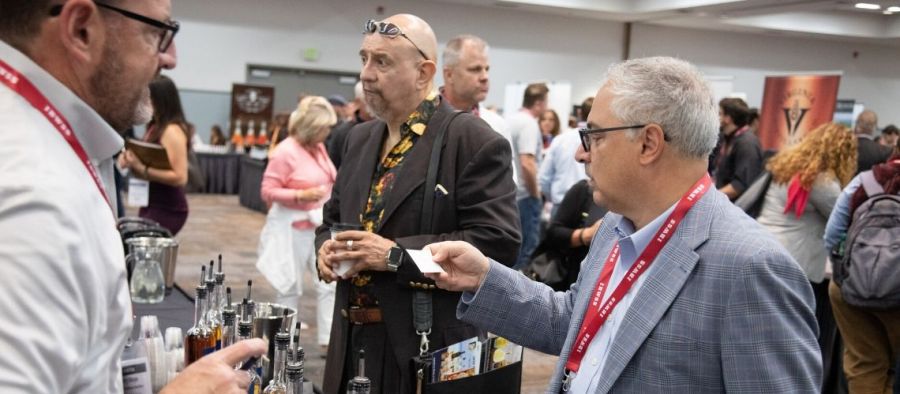 IBWSS San Francisco Postponed To 2021
In the interest of addressing the health and safety concerns of our stakeholders, we have decided to postpone IBWSS San Francisco to July 27-28, 2021.
04/06/2020
In the interest of addressing the health and safety concerns of our stakeholders, the Executive Committee of Beverage Trade Network, Organizer of International Bulk Wine and Spirits Show in San Francisco has made a decision to postpone the 2020 International Bulk Wine and Spirits Show to July 27-28, 2021.
Most of our exhibitors are international wineries and distilleries, we decided now rather than later. The decision was also based on what we expected at the show if it was to happen this year. There would have been limited buyers as we would have to control it to 50 people at one time in the venue, which meant less business. Exhibitors would also have to travel with expensive flights and stay in hotels increasing the risk. Some exhibitors would not be able to fly in as some countries have still not opened up their international sectors. Big retailer buyers have strict travel policies from their companies for the remainder of the year not to travel.
The event will be moved to July 27-28, 2021, and will happen at the same location in San Francisco.
"Following the review of what BTN needs to accomplish to ensure a successful IBWSS event, and the impact of COVID-19 on bulk wine and spirits businesses, and the safety of our members, exhibitors and visitors, it was determined to hold the event in July 2021," says Sid Patel, BTN CEO, and Founder."
This extension period would help the drinks industry to reconnect with clients while providing sufficient time for movement restrictions to be lifted.
During this phase, Beverage Trade Network will also be launching its bulk platform which will be available for free for all the 2020 Exhibitors so they can conduct business via the digital platform. The bulk platform is aimed at launching in the 2nd week of August. All 2020 Exhibitors will be sent further information on this along with all registered IBWSS buyers who can then connect with exhibitors via the new digital platform for their bulk and private label needs.
For more information, please contact Aaron Brooke, BTN Global Operations Events Head at aaron@beveragetradenetwork.com.
About Beverage Trade Network
Beverage Trade Network (BTN) hosts and organizes competitions, events, trade shows, expos, and tastings for the alcohol beverage trade around the world. Popular competitions include the London Wine Competition, the International Bulk Wine and Spirits Show in New York City, and the International Bulk Wine & Spirits Show in San Francisco, London, and Shanghai. For more information on Beverage Trade Network: www.BeverageTradeNetwork.com