IBWSS San Francisco Day 1: A Rundown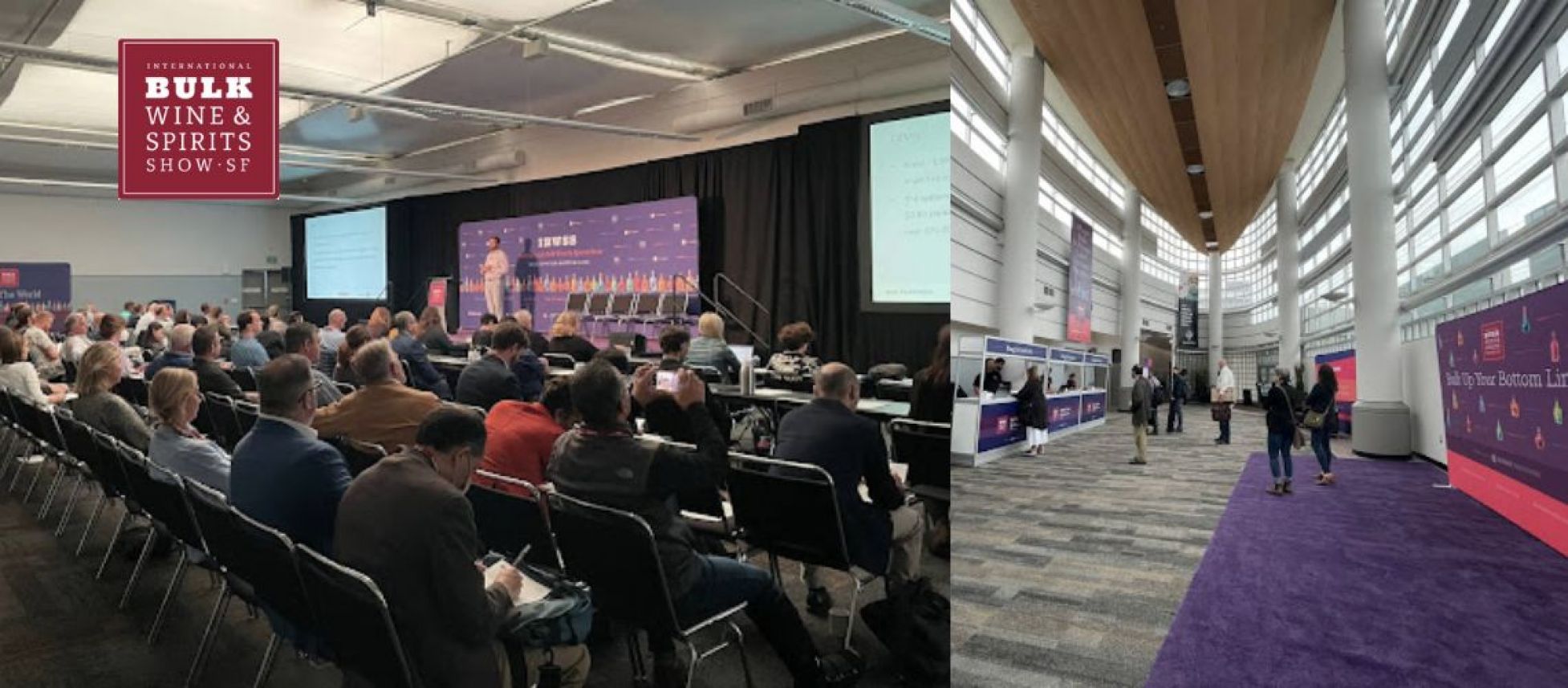 The conference that provides information for business leaders on the latest trends in bulk wine & spirits, the wider drinks industry, consumer trends, & changes in spending behavior is back in 2022!
27/07/2022
On the 26th of July 2022, South San Francisco Conference Center saw the kickstart of the 3rd IBWSS (change to actual number) i.e. International Bulk Wine and Spirits Show.
It turned out to be one of the biggest networking opportunities for anybody involved in the production, selling, and buying of bulk wine, bulk spirits, contract bottling, and private labels.
Day 1 was packed with exhibitors on the floor who were visited by more than 1000+ tradespeople (change to actual number). They discussed upcoming trends in the industry, showcased their products and services with elaborate props, and exchanged cards with a clear intention of expanding their business.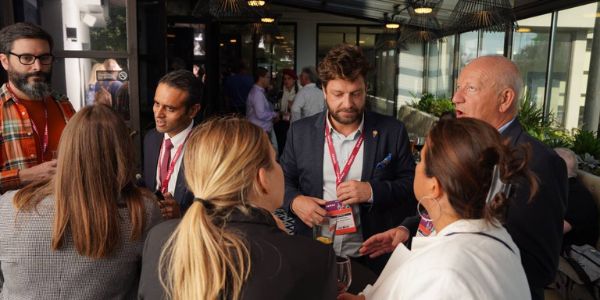 Image: IBWSS 2022
The conference floor stayed busy all day with 2 sessions and a master class. Todd Azevedo, Wine & Grape Broker and Partner at Ciatti opened the show with an engaging discussion on the Global Bulk Wine Market Update and Opportunities.
Following soon after was Erica Lofving, Chief Sustainability Officer at Vintage Wine Estates. She spoke about the challenging landscape of sustainability and invited a lot of questions from the audience.
The house was full for the Panel of Chain Buyers mediated by Ryan Pandl, Senior Buyer at Adult Beverages and Beverages at Target.
A short break was followed by the European Garnacha/Grenache Quality Wines Masterclass hosted by Sofia Gonzalez. The same masterclass will also take place on Day 2 i.e 27th July 2022, at 11:30 am.
[[relatedPurchasesItems-49]]
The stellar talks post-lunch included Alison Crowe's Panel of Bulk Wine and Spirits Suppliers and Bottlers, Women, and Business by Nova Cadamatre MW, and Lee Tatum's Modernising Maturation: Improving Wines and Spirits with Oak Complements.
At the cocktail party, the exhibitors discussed success stories, marketing strategies, and how they could make the most of Day 2 which will also be the concluding day for IBWSS 2022. The conference schedule for Day 2 excited everyone that attended and is sure to pull more visitors for the exhibitors and speakers that have come in from all across the globe including Canada, France, and India.
2024 Exhibitor registration is now open. Get in early at the lowest price and select your table first. See exhibitor pricing.