Global Wine Shipping and Logistics in 2023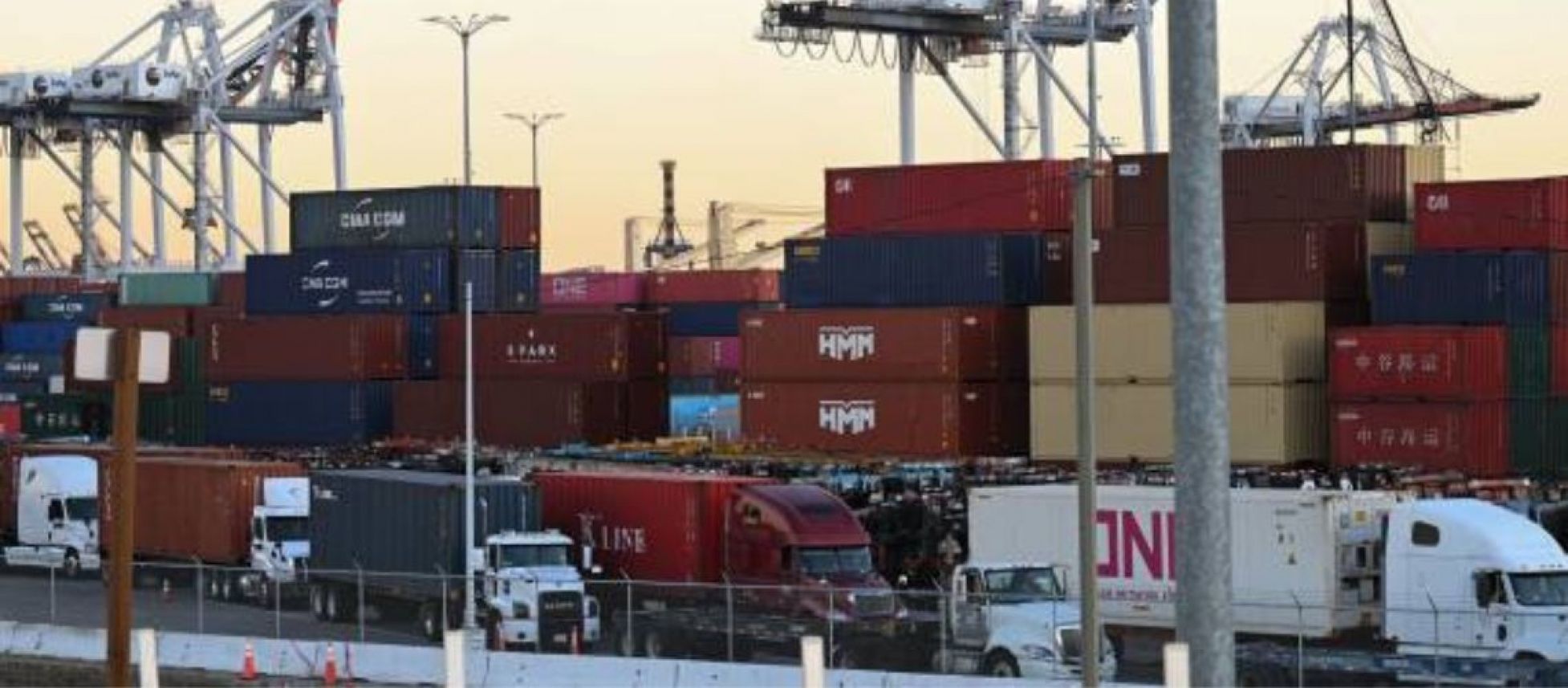 Sid Patel CEO of International Bulk Wine and Spirits Show in Conversation with Horst Mueller, Global Head VinLog at Kuehne + Nagel about the ins and outs of shipping bulk wine & spirits.
08/02/2023
Sid Patel sat down to have a chat with Horst Mueller who is in charge of Vinlog, the beer, wine, and spirits division at Kuehne + Nagel, one of the largest air and ocean freight forwarders in the world. Horst has been with the company for 15 years. They launched Vinlog in April 2019 and the pandemic hit at the same time. They built the business post that Vinlog has since been focussed on providing transportation services for bulk and bottled beer, wine, and spirits with services from door-to-door transport to customs clearance. Within Kuehne + Nagel, there is a group of specialists solely focused on the niche area of beverage transportation and handling issues related to this industry.
How have ocean routes been affected since the backlog after the pandemic? How have things changed?
Container availability and schedule reliability were affected. Most routes for wine were quite stable, but some delays and changes were experienced. Some routes that were direct before could not be serviced as such anymore.
For the first time, there were restrictions enforced by governments. For example, South Africa had a total of four bans on sales, transportation, and production causing disruption in the supply chain.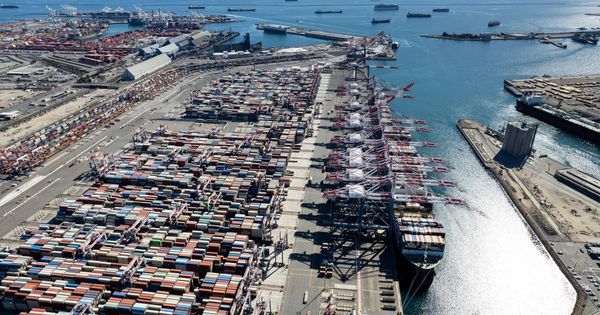 Image: VCG/Getty Images
The market has stabilized now but during the pandemic, disruptions were experienced.
Australia to Europe is one of the longest routes and we saw situations where containers were offloaded due to port congestion. There were a significant number of vessels logged up on the US West coast that could not be discharged. There were the Suez Canal incident and labor disputes on the US west coast and this impacted the transport industry globally.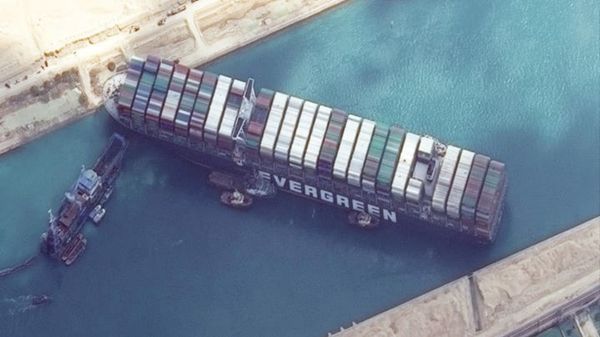 Image: Reuters
Schedule reliability had fallen below 35% meaning that the vessels were not calling the ports that they were supposed to. This has gone up now.
Are we at 50% of the costs now than were seen at the peak?
This is very specific to the route. The market is quite dynamic right now. The combination of container and vessel availability is just as significant as costs at the moment.
The transportation industry was quite invisible before, and now supply chain and transportation costs are relevant topics in meeting rooms.
So, it's not a blanket statement that we can make about costs. There are many more factors at play. For example, with wine, the harvest is now coming up in the Southern Hemisphere, and there is a lot of wine to be moved so it will remain to be seen how this develops.
There are a lot of numbers floating around sales but you as the transport company see them first. Which are three big export and three big import countries right now?
This is a great point actually. The trade dispute between Australia and China resulted in Australia losing China, one of its biggest customers for wine. Countries like South Africa and Chile benefitted from this.
There was a slowdown in South America supplying to California. There were trucking restrictions on weight so bulk wine could not be sent from Southern California to Oakland in Northern California.
European companies chose to get wines from European countries as they were getting this product quicker.
South Africa is usually one of the fastest routes to get wine into Europe. This was disrupted during the pandemic and after and has now picked up again. The movement of bulk wine from Australia has picked up again.
Container availability has gotten better, especially for bulk wine. The market has moved from 20-foot to 40-foot containers. In Australia and New Zealand, 20-foot containers are still dominant. We are looking at alternatives and better utilization of the 40-foot containers.
How are China's imports looking globally?
China imports are still going strong. As a transport company, we look at the volume and are not so aware of the value of products being imported. China is still importing a lot of beer.
We are also seeing that consumption patterns have changed. Off-trade consumption grew over on-trade during the pandemic and that is still quite high. We have good numbers from Germany and based on that we saw that shopping has become more of a necessity. Consumers will pick up products from a few stores to take advantage of deals rather than shop for what is available from one store.
What are some opportunities you see and can recommend for US bulk wine buyers?
The cost of a particular wine is not the only driving factor to buy wine today. It has to be clubbed together with the transport charges to see if the price is still attractive enough. The lead time is another factor that needs to be accounted for.
Recently there has been a request from most origins to get the transport charges from a particular region, say from the Southern Hemisphere. Buyers are then plugging these numbers into their calculations to work out total pricing figures.
Pre-Covid, customers would choose where they were buying from and tag on the transport charges. Now transport charges have also a determining factor on where and whom they will buy from.
What is the cheapest and fastest shipping route today?
There are patterns that work towards this. In South America when it is the fruit and salmon season, they require refrigerated trucks that cost more.
Products going from the West coast of South America to the west coast US would be cheap and quick. A lot of Argentinian products are first moved to Chile and shipped from there to Oakland.
South Africa has a longer lead and transit time. Container availability is one of the key issues here.
Adelaide is a smaller port, so 4-6 weeks' notice is required for larger shipments. Melbourne and Sydney are bigger ports and do not have these issues.
For bulk wine coming into Oakland to be trucked out effectively with no additional charges, companies need to plan beforehand.
Who's your ideal customer?
Every customer is good! But communication is important, as is managing expectations. The communication between the supplier and the buyer should be smooth. The more lead time we have the better it is.
What are the key questions you would discuss with your customer in a meeting?
The points we would determine are:
1) How many liters the customer is shipping.
2) The number of containers this translates to.
3) The shipping timeframe for these.
Are there any restrictions? Is there an agreement that the wine is to be evacuated in a certain time frame or are there closures for the harvest or summer closures? Has the customer supplied bulk wine before? Do they need technical assistance?
We need to determine the infrastructure on both ends and if there are any limitations to work around. For example, if a winery can only unload one container a day, we cannot ship 50 containers in a week as it would not be possible to deliver in that timeframe.
Based on the information obtained from the customer, a timeline is prepared. We need to ensure that we have the containers and labor required for the volume of the shipment and that a vessel will be departing in the given timeframe.
[[relatedPurchasesItems-49]]
What are some common ways in which customers end up wasting money?
There was a situation that no one had experienced before where there was a shortage of materials like bottles and corks. So the wine was at the port and it was to be bottled but it could not be because bottles were not available. It is usually the case that wine may arrive late but not the other way around. In response, customers have increased their stockholdings to be more prepared.
If you were handling a winery's shipping division, what are the few things you would be cognizant of?
Planning and communication are important. Having the wine ready, taking into account the requirements of the winemaker and the customer, in terms of how the wine has to be handled and prepared. Have everything ready before time, do not leave anything to the last minute, and ship it on time. Be realistic, don't make any last-minute changes.
Is Germany as a country, more precise, on-time, better-prepared, and on point with the execution of their transportation?
There is no perfect country in the world of transportation, it is all a mixed bag. Communication is the key to making things work seamlessly.
There are obviously situations that cannot be avoided like a truck breaking down en route, or a winery's pump giving way. There was a situation when a winery had to shut down because of the fire alarm while we were trying to load containers, causing delays.
In some countries, like the US we pre-load containers, as we have a very small window to load the vessel. So the containers are packed and stored at the port, ready to be loaded onto the vessel as soon as the loading window opens.
What are some excellent hacks that a customer could take advantage of? For example, there may be a time of the year when shipping volumes are low and wineries may get a cost-benefit. Or a time when there is an oversupply in the market, and customers may get a discount on their shipments at that time.
There is a lot of movement in the shipping industry at the moment, so it is hard to predict.
We need to look at container availability, the price for transportation, and vessel capacity. We don't have a worse or better month to ship.
Sometimes we have an economy option where we offer better pricing but cannot guarantee a shipping pattern. There are several tiers of the pricing available with a given schedule, where a customer may avail more flexibility for higher prices.
We are looking for consistency. For example, if you are shipping a certain number of containers per week, a better price may be offered. Different scenarios are in place for different countries. Most bulk wine shipped to European countries ends up bottled. Bulk wine shipped to California is used for blending. The buying patterns therefore vary.
Sometimes a large number of containers need to be shipped over a short period of time, so we look for spot deals and capacity on a vessel. It's a fluid and dynamic market. Oil prices and truck availability also factor in. There are currently 16 to 18 touchpoints that exist in our business, from customs clearance to trucking, FDAs in the US, and more.
For the layman, could you please explain what spot market or spot pricing means?
A winery or buyer may be in need of a certain varietal and they will try to find this in the market. They buy the product and the transportation for this. They ask that a certain number of containers need to be shipped in a time frame and want to know the pricing for this. Depending on the market conditions at the time, this pricing can be attractive or not. Sometimes a foreign winemaker who still has associations with their home country may hear of some well-priced offers and want to ship the product. This situation does not occur very often in the US but happens more in other markets where there are deals. A supermarket may put out a bid for a high volume of wine and a winery will ask to ship this out to them by a certain time.
So we need to find a spot on vessels in a short space of time for the required number of containers and offer spot pricing.
When working with big box stores, they sometimes want to be involved with transport as well. As a private label supplier, wineries need to include information about freight in their presentations too. What would this pertinent data be?
Yes, as you said, large customers do want to control the freight of the shipment. In the Southern Hemisphere, maybe except Argentina, the freight pricing is FOB so the winery takes care of the transportation to the port and the buyer takes it on from there. In bulk wines, supermarkets and most of the big buyers have a middle man, they do not buy from the winery directly. They may be involved with the transportation too but it will usually not be the buyer. In some cases, this third party becomes our customer. In most cases, the winery is involved with the product and its pricing, not so much the freight. This is usually taken care of by the buyer, a third-party bottler, or another involved party.
In terms of bottled wine, it is different because the winery would control the shipment until a warehouse so they would be more involved. For bulk wine, there is a separate process involved, after the wine is shipped, another company is bottling and distributing it.
Are you seeing any movement in the India-Australia free trade agreement?
No, not yet. India is a very interesting market. There is a wine culture developing, but wine is still highly taxed there. We are seeing a lot of hard liquor passing but not so much wine. It is an evolving market, but it is starting slowly. We believe there is a big potential in India for the wine market.
From the 2022 harvest, do you expect US buyers to import wine, or do they have enough quantities available?
Shipping markets are relaxing so there is definitely going to be movement. We are already getting requests from key origins. Bulk wine will definitely be imported into the US.
Which are the top three countries that import bulk wine in terms of volume?
US for sure, UK and Germany in Europe. China is also a major importer.
Which are the three fastest-growing markets for bulk wine?
The Netherlands is seeing growth, and France is importing more bulk wine. China is a market that has high growth potential. Buyers are not traveling out of China right now, wineries are not able to travel to China. Many wines shown in China are canceled. It is a market that will grow more.
Japan is also quite interesting, value wines are coming in there. We are seeing more and more inquiries about bulk wine from all over the world now. Many countries have a bottling capacity and this was not a concept before. There is also a shift in consumer behavior. Consumers want to try something new, maybe wine that is not made in their own country. So the demand for bulk wine imports will always be there.