Vivino - The Prime Wine App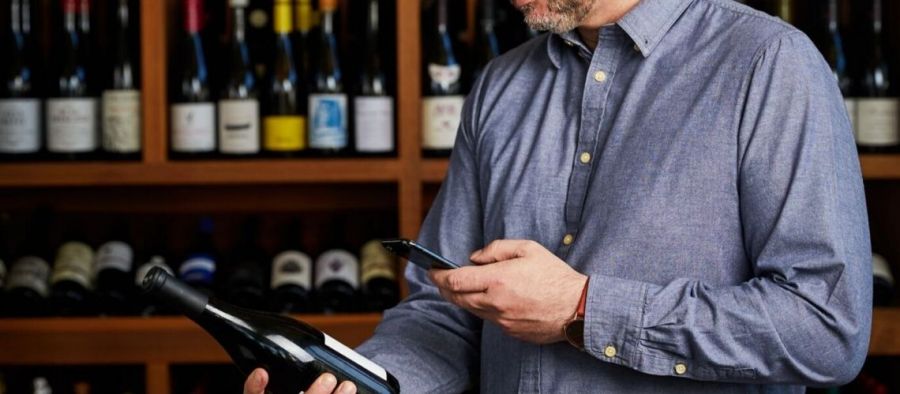 Meet Heini Zachariassen, CEO and Founder of Vivino, who shares insights on the prime wine app
21/11/2019
Technology is seeping into all the cracks and curves of the world, and the world of wine is no exception.
In the spectrum of digital media, wine apps are taking over and making their mark by helping both producers and consumers find their place in the vast industry. The Vivino App is one of the biggest wine apps currently, helping wine lovers connect with their favorite wines, and discover new wines at the same time.
Editor of IBWSS SF sat with Heini Zachariassen, CEO and founder of Vivino - who spoke about the journey of Vivino, where it is right now, and where he sees the world of wine and tech going in the next few years.
Could you tell us a little bit about Vivino as a company?
Vivino's purpose can be boiled down to one thing: make wine easy. As the largest active community of people rating and reviewing wine, every day, Vivino is committed to demystifying wine by giving consumers the tools they need to buy better wine, so they can feel confident about what they buy - and have fun doing it. We started in 2010 and have grown year-over-year since then.
What exactly is Vivino app and how does it work?
With the Vivino app, users take a photo of any wine label or restaurant wine list with their mobile device and Vivino's image recognition technology delivers ratings, reviews and average pricing for every bottle instantly. Now, in several markets around the globe, users can also purchase wines from the Vivino marketplace.
What was the inspiration behind Vivino?
Before Vivino, there was a clear void in the industry. Consumers have always been thirsty for wine knowledge, but before Vivino, there wasn't a way for them to easily access information to help them make a decision about their next wine to try or buy. And with more than 10 million wines out there, the process can get overwhelming and intimidating. Wine should be about discovery and having fun. And that's where Vivino and the Vivino Rating comes into play.
The Vivino Rating is the first crowdsourced rating system for wines. There are of course critic ratings like those from Robert Parker, but they aren't easy to understand for wine drinkers at all levels. And, critics can't possibly review every wine out there but wine drinkers can. So when consumers started to use crowd-sourced reviews and the five star rating in other industries like music, movies, books and restaurants, I knew the model could and should be applied to the wine industry.
[[relatedPurchasesItems-49]]
I created Vivino nearly ten years ago, just two years after the Apple app store was invented and we have been focusing on product improvements, and user growth and adoption ever since.
How did you get started with the whole process?
Despite having zero experience in the alcohol industry, I teamed up with my co-founder, Theis Søndergaard, and began gathering information on wine by incentivizing wine drinkers to share photos of wine labels. We actually started that by doing a corkscrew giveaway. It started small and we grew mostly organically one day at a time for a long time. My philosophy is to build the smallest possible thing, release it fast, and keep doing it. If you spend too much time and money obsessing over the details of fine-tuning a product without reacting to the consumer response, you will very often times find you wasted a lot of time and money!
What are some of the challenges you faced while building Vivino?
Industry insiders challenged our approach - they thought we should engage with experts, retailers and wineries, and even recommended that we focus on one specific region or wine style. Against their advice, we continued to focus on designing a community for wine drinkers at every level of expertise.
We also had to build the data completely from scratch - when we started literally nothing existed.
What made you think "yes, this is going to work?
In 2012, we had been working at it for a couple of years. We did a major update to the app in April or so and fixed a couple of bugs and suddenly within a few months we saw a 20x growth rate and I remember thinking to myself, this is really happening. By December of that year, we had one million scans of wines and I knew we were onto something big.
What is the future for Vivino?
Vivino is constantly looking for ways to bring transparency to the industry and will continue to do so through building new features. We have more data - on wines and wine drinkers - than any other app and we will use that to give users personalized wine recommendations - a feature commonplace in other industries, but new to wine.
Where do you see Tech and Wine in the future?
Put simply - technology will help you drink better wine. The future of wine, enabled by tech, is accessible, democratic, personalized, transparent, and easy.
Follow Vivino on Instagram Facebook Twitter