Hel Of A Spirit: The Helsinki Distilling Company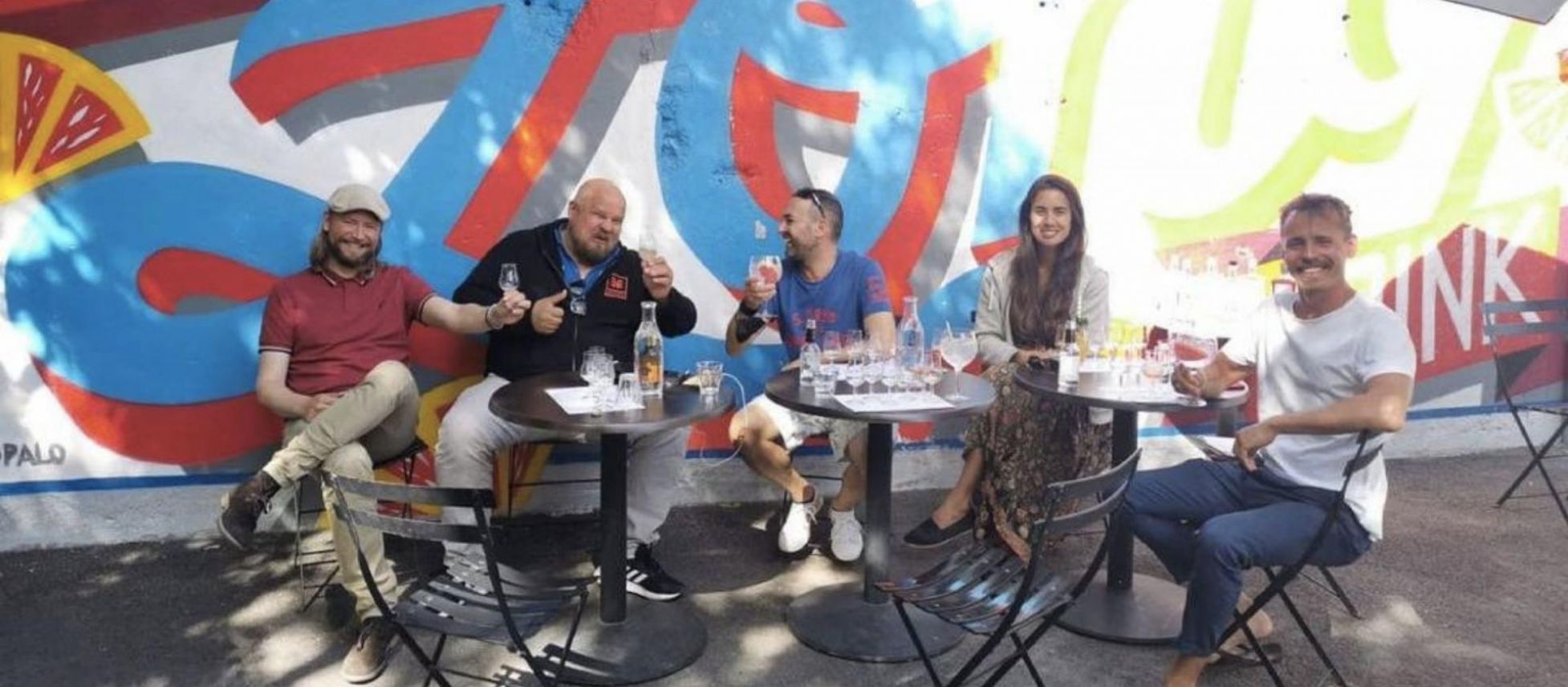 From Helsinki's first and only distillery, comes award-winning spirits, produced in a creative and sustainable fashion
23/06/2023
Mikko Mykkänen overcame his mid-life crisis by opening Helsinki's first-ever distillery. He then studied and gained experience to perfect his art and make his venture a success.
The first distillery in Helsinki in over 100 years, now that's something. How come there have been no other distilleries here and what prompted you to set up your distillery here?
Capital and culture city Helsinki deserved its own distillery. There was a prohibition in Finland, which ended in 1932, and alcohol production after that was a state monopoly. That ended in 1995 when Finland joined the EU. It is very difficult legislation and massively expensive to establish a distillery and therefore [there have been no distilleries established]]. We live in Helsinki capital which has lots of forest and fields, all possible raw [materials] coming from as close as possible. Our angle is to promote the cleanest capital and Finland as a place of pure and clean nature.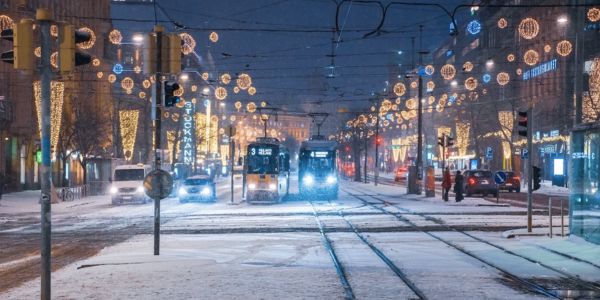 Have others followed suit?
Not so far.
Tell us more about The Helsinki Distilling Company as a brand and as a product: the history, the origin of the name, and milestones in the brand development…
We decided to go with Helsinki, as it is our home, the place where the distillery factually is, and it has a very positive city brand. After the decision on the name, we obviously want to represent Helsinki and the Nordic culture, design is sourced from classic Finnish and Nordic design with our very nice square bottles and packaging.
Was it harder or easier to get started than you anticipated? What were your initial challenges, and how did you overcome them?
The biggest challenges are of course related to the fact that we are the first in the industry in the area after a long time – and working with very strict alcohol legislation in Finland. There is lots of homework and paperwork to be done to fulfil all criteria of the different areas: security, equipment, product quality and control, skills, place, fire, explosion, etc. – in many ways similar in most European countries. Renovating an old 100 years old factory facility into a modern distillery and overcoming these regulations and making a distillery functional took about 1.5 years and obviously was expensive. Starting this business and being successful needs a lot of entrepreneurial work, good contacts – creating marketing and sales networks, and of course deep pockets, and that is why there are not so many distilleries in Finland.
[[relatedPurchasesItems-62]]
How did you end up in the spirits industry and work your way up to becoming a Master Distiller?
I was getting 40 ( getting old-crisis, somebody buys Harley Davidson, I started a distillery ) and working as a civil servant leading in Helsinki a bureau of services for entrepreneurs and work-related topics. I have been making alcoholic beverages since the great recession. When I was in high school, started with beer, liqueurs, and wines. I found a home still from my aunt's attic and started to do tests with gin and whisky. I have a Master's in Philosophy from the University of Helsinki, but for starting this operation I went to do a vocational 2-year study of making alcoholic beverages. After finishing that and getting my diploma I went to Heriot-Watt to go a bit deeper with my studies, I'm also working now on my PhD at Helsinki University in food chemistry. I have gained lots of working experience in different distilleries around Europe, judging gins and whiskies. In 2018 we won the most innovative distiller in Europe in Berlin distillery and lots of medals with all products in competitions and fairs etc.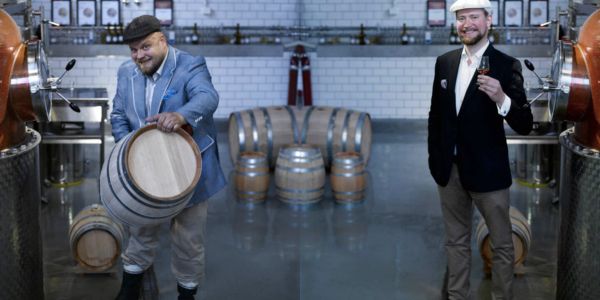 What sets The Helsinki Distilling Company apart from other whiskey producers in terms of the resources and equipment you use?
We have two carl pots stills and optional columns which allow us to make a wide variety of different products as we do. The main products are gin and whisky but also seasonal distillates like liqueurs, akvavit, and grappa-type moonshine.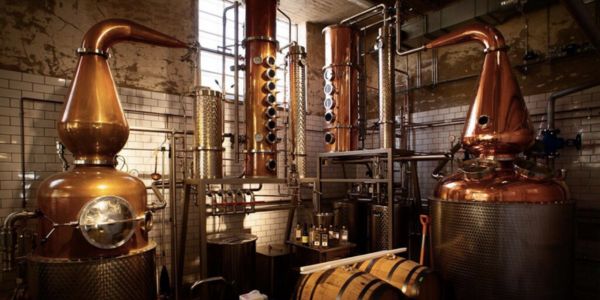 What factors do you look at when sourcing NGS?
We are using mostly local Finnish NGS. The factors are quality and taste, not price as it is more expensive than foreign. We compete with quality and localness, not with quantity.
What is your approach to wood management?
We are using barrels from the US, Spain, and France origin, virgin oak, and a wide variety of different histories for maturing and finishes. We have a very interesting project going on now with our local Helsinki Oak barrels filled with our Helsinki-harvested single malt whisky. Barrels are located in our unique beautiful whisky cellar, an almost 200 years old cellar built originally for a brewery in the city center of Helsinki. Very good conditions for storage, a very fancy place to visit!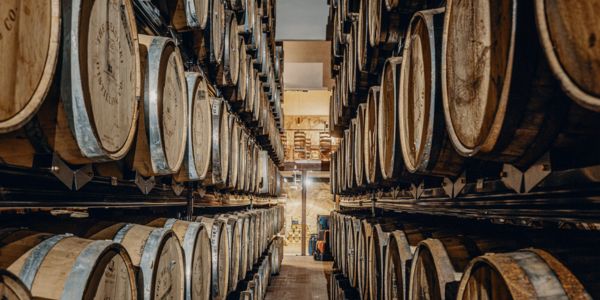 What is the ideal mash bill for your whiskey?
We are doing three whiskies as main products: 70-30 rye barley both malted, so "single malt", 100% rye malt "single malt" and 100% barley single malt. Besides these some special releases like the first Finnish "bourbon" released last week with the name "Pioneer Corn."
How do you create complexity in the fermentation stage?
Malt, mashing temperatures, water, and yeast together and good control over the process.
What are some new things you've been trying recently?
Corn as an ingredient, different malt types, and hyperlocal barley from the fields next to the distillery I harvested myself with the harvester.
Are there any new expressions on the horizon for you?
We are coming out with older and more complex whiskies, and every year something new. Our organic distillery in Tahko will be releasing its first and the first Finnish organic whisky next winter.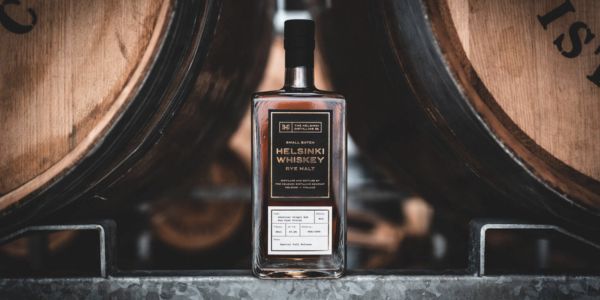 What are your 5-year goals for your brand?
To conquer the world, became known as the best European rye whisky and the most interesting and innovative distillery in the northern hemisphere with local ingredients and creative usage and methods.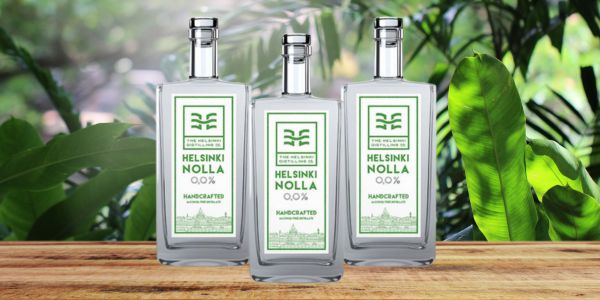 How do you explore new markets for your spirits and focus on business development?
At the moment we are concentrating on mainland Europe markets and Japan-Korea markets, all of our little export resources are set there.
What is your go-to drink, and what is the perfect setting you enjoy it in?
I'm a whisky man, usually from the Glencairn as it is preferable directly from the barrel with hicks perhaps. Sometimes when not working (that is when) I drink bourbon with ice…
In conversation with Malvika Patel, Editor and VP​​​​​​, Beverage Trade Network
2024 Exhibitor registration is now open. Get in early at the lowest price and select your table first. See exhibitor pricing.